LUXURY LIMO VAN 5 HOUR YUKON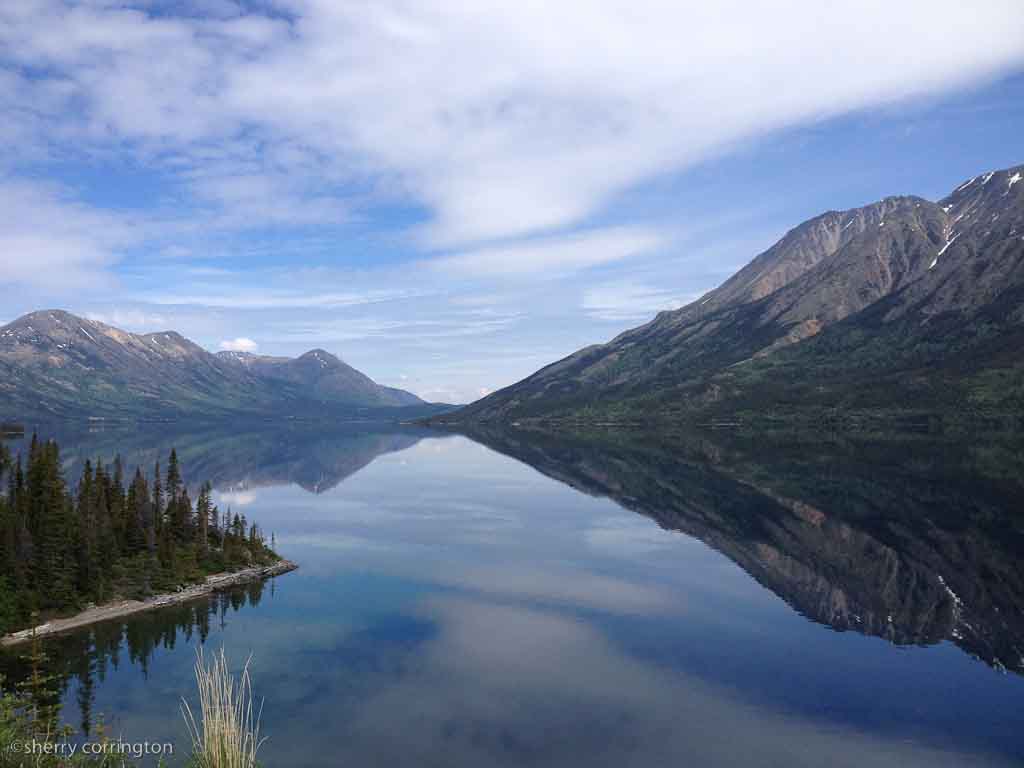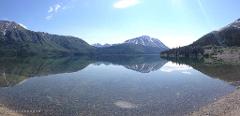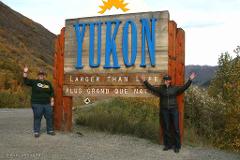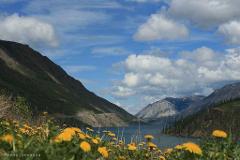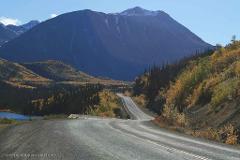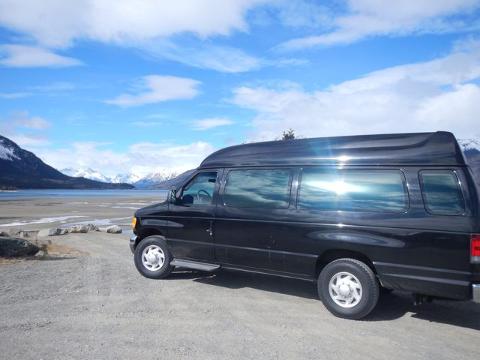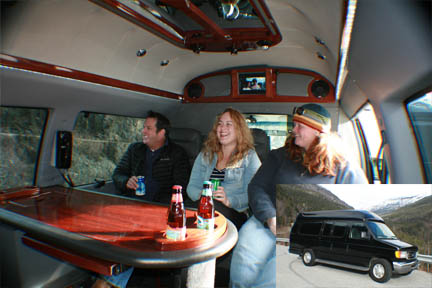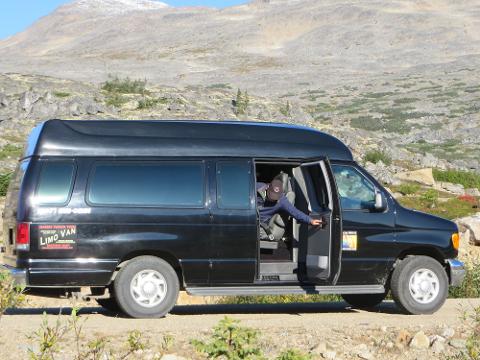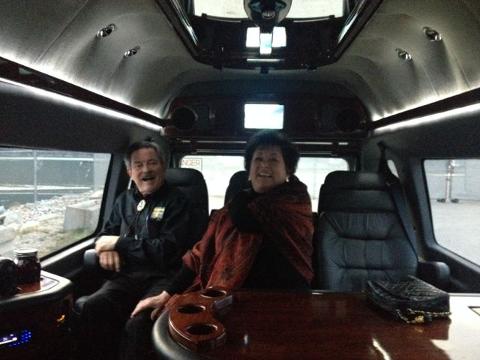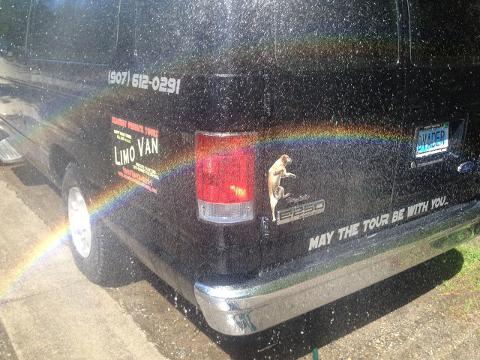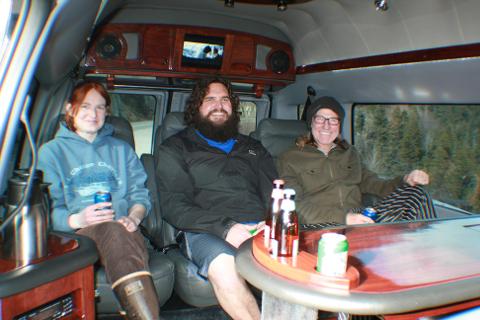 Duration: 5 Hours (approx.)
Product code: 5HRLIMO
Tour in the unparalleled comfort of plush leather seats with plenty of elbow room. The limo van seats 6 passengers (with room for a 7th up front in the passenger seat). Stretch out fully with enough leg room for Michael Jordan. This vehicle is the salvation for everyone tired of cramped leg room on buses, planes, and passenger vans. Dual LCD TV screens, DVD player and stereo provide scenic slideshows, fabulous music options, or movies of your choosing. The newly installed stereo and speakers for the back passenger area allow the driver to narrate transforming the "limo" into a stylish tour vehicle. Your driver can pipe in without stopping the music or movie from your own separate stereo system when something
interesting needs to be shared. SKAGWAY'S ONLY LUXURY VEHICLE OPTION WHICH PROVIDES A BARRIER BETWEEN GUESTS AND DRIVER FOR EXTRA SAFETY DURING A PANDEMIC.
Enjoy a locally guided tour with photo stops on your way up the White Pass to the Yukon Territory and enjoy your own music, movies, or conversations
with your friends or family on the way back.

Journey 50 miles from Skagway, through British Columbia to the border of the Yukon Territory. You will travel up the Klondike Highway to the historic White Pass summit, driving through a moonscape of sub alpine terrain and continue closer to the Yukon Territory through Boreal forests and alongside massive glacial lakes with majestic Mountains in every direction. Four hours gives you plenty of scenery, time to savor several of your favorite stops, and the opportunity for wildlife sightings as the possibility for wildlife increases with distance traveled. Multiple photo stops. You came all this way, why not give yourself a well deserved upgrade and tour in style!
ALL TOURS TRAVEL TO THE WHITE PASS SUMMIT AND INCLUDE THESE STOPS OR DRIVE BY LANDMARKS:
*Denver Valley

*Rocky point, Brackett's wagon road and White Pass & Yukon Route Railroad tracks
*Scenic scrap metal heap and city trash incinerator
*US Customs
*Pitchfork Falls and Goat Lake Hydro Pipeline
*Bridal Veil Falls and White Pass City valley
*Moore Creek Bridge
*Welcome to Alaska Sign
*International Falls
*Sub Alpine terrain
*Multiple hanging glaciers


THE 5 HOUR YUKON TOUR ADDS:
*35 miles beyond White Pass summit (100 MILES ROUNDTRIP)
*Views of Summit/Fraser Lake
*Canadian Customs
*Yukon Suspension Bridge ( $14 to cross bridge)
*Tutshi Boat Launch
*Tutshi panoramic view
***option to stop at Iditarod musher Michelle Phillps' Tagish Lake Kennels for a dog cart ride and to pet dogs
*Windy Arm of Tagish Lake
*Sherry's favorite photo stop
*Welcome to the Yukon sign
THIS TOUR IS FOR THOSE WHO WISH TO MAKE A STOP AT AN ATTRACTION ALONG THE 4 HOUR YUKON TOUR ROUTE. ATTRACTION STOPS MAY OR MAY NOT BE POSSIBLE DEPENDING ON MANY FACTORS ON THE 4 HOUR TOUR: ROAD TRAFFIC DELAYS, CUSTOM DELAYS, DEPARTURE DELAYS AND TIME SPENT AT OTHER PHOTO STOPS. WE TYPICALLY ONLY HAVE 15-20 MINUTES OF EXTRA TIME TO WORK WITH WHICH I CUSTOMIZE TIMING BASED ON EACH GROUP AND THEIR INTERESTS. SO THIS TOUR IS DESIGNED TO LOLLYGAG A LITTLE MORE ALONG THE WAY AND TO MAKE A MORE LEISURELY STOP AT THE YUKON SUSPENSION BRIDGE OR TAGISH LAKE KENNELS MUSHING CAMP. TO STOP AT BOTH LOCATIONS WE WOULD NEED 6 HOURS TOTAL. TO INTEGRATE IT INTO A TOUR TO EMERALD LAKE WE WOULD NEED THE 7 HOUR LOLLYGAG TOUR OPTION. FEEL FREE TO EMAIL WITH QUESTIONS:)


Tours are subject to a 5% city sales tax.