5 HOUR CARCROSS TOUR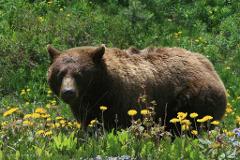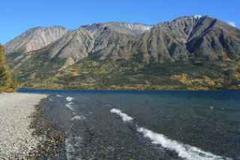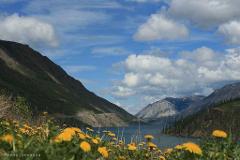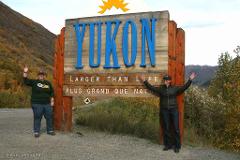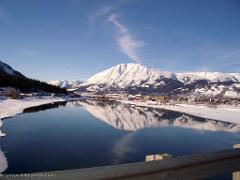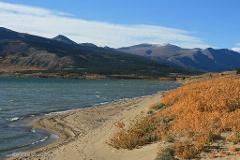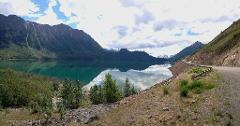 Duration: 5 Hours (approx.)
Product code: 5HRCARCROSS
You will travel up the Klondike Highway to the historic White Pass summit, driving through a moonscape of sub alpine terrain and into the Yukon Territory through Boreal forests and alongside massive glacial lakes with majestic Mountains in every direction. Five hours will allow you to travel 132 miles round trip allowing you to continue deeper into the beautiful Yukon Territory past the dramatic Venus Mine, spectacular Bove Island and arrive at the Tagish First Nation town of Carcross. This historic town rests at the north end of Lake Bennett, the stampeder's first leg of the water journey to Dawson. Lake Bennett in Carcross village has a glorious sandy beach for several miles which is a great place to stroll and enjoy. There are great opportunities for wildlife encounters driving this far into the interior. Leaving early in the morning provides better opportunities to get out ahead of the numerous big buses and other larger tour vehicles so we can travel ahead of the pack. It also increases the opportunities to see wildlife as we would get there before the big guys scare them away.

BOOKING TIP: Just a few miles north of Carcross are two Yukon wonders: the world's smallest desert and the spectacular Emerald Lake. It would be a shame to miss out on these attractions and an additional hour would be needed to see these sights so the 6 Hour Emerald Lake tour would be the better choice. The 6 Hour Emerald Lake option would allow for time at a local eatery, a local attraction, OR a picnic somewhere along the way.

ALL TOURS TRAVEL TO THE WHITE PASS SUMMIT AND INCLUDE THESE STOPS OR DRIVE BY LANDMARKS:*Denver Valley
*Rocky point, Brackett's wagon road and White Pass & Yukon Route Railroad tracks
*Scenic scrap metal heap and city trash incinerator
*US Customs
*Pitchfork Falls and Goat Lake Hydro Pipeline
*Bridal Veil Falls and White Pass City valley
*Moore Creek Bridge
*Welcome to Alaska Sign
*International Falls
*Sub Alpine terrain
*Multiple hanging glaciers

THE 5 Hour YUKON TOUR adds:
*50 miles beyond White Pass summit
*Views of Summit/Fraser Lake
*Canadian Customs
*Yukon Suspension Bridge ( $14 to cross bridge)
*Tutshi Boat Launch
*Tutshi panoramic view
*Windy Arm of Tagish Lake
*Sherry's favorite photo stop
*Welcome to the Yukon sign
*
Historic Venus Mine
*Bove Island and Lime Mt.
*Historic Carcross village
*Flush toilets!
*Sandy beach at Lake Bennett

Tours are subject to a 5% city sales tax.