6 HOUR EMERALD LAKE TOUR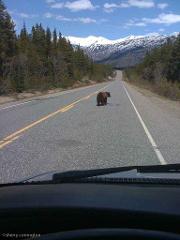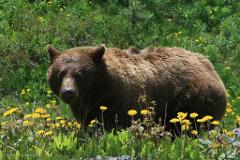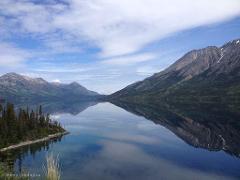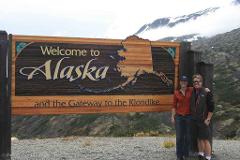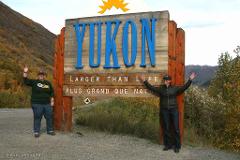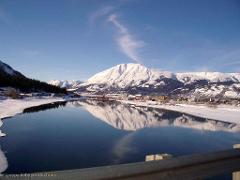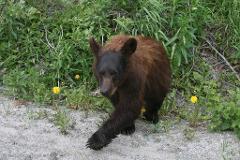 Duration: 6 Hours (approx.)
Product code: 6HREMERALD
The 6 Hour Emerald Lake Tour is the best bang for your buck when it comes to your short stay in Skagway! Our tiny town of 900 gets overrun with up to 10,000+ people off of 4 ships and the best option on these days is to drive away and discover the real reason we choose to live here! Enjoy what is likely your ONLY opportunity while cruising the inside passage to drive into the interior and see something other than a temperate rain forest. We drive through three climate zones in the first 25 miles; temperate rain forest in Skagway, sub alpine forest at the summit and boreal forest in Yukon. The further you go inland, the better the weather may be and the better your
chances of spotting wildlife which avoids our noisy corridor in town and up the
Klondike Hwy to the summit.

Our drive up the Klondike Highway will parallel the White Pass & Yukon Route Railroad which will be on one side of the valley with the highway on the other. This can offer some great photo opportunities to catch the narrow gauge railroad in action if our timing is right. Compared to taking the train itself, we will be able to make many stops along the way to take photos and we can also turn around to get a better look at something we missed. Sometimes the mornings can be very cloudy and the visibility up to the White Pass Summit is limited, but thanks to having more time for your tour, we should be gone long enough to allow the winds that usually come mid morning to blow the clouds away so we can make the stops on our way back if we missed them in the morning (you can't do that on the train!).

Your guide will tailor your tour to your interests and make stops according to your desires. As you enter the Yukon Territory we will drive past the old Venus mine and spectacular Bove Island on our way to Carcross village a sleepy little First Nations community with a rich heritage worth seeing first hand. With 6 hours we can continue past Carcross to the unexpected world's smallest desert and take in the mind bending sight of sand dunes in the middle of this rugged landscape. The highlight of this tour is breathtaking Emerald Lake, 75 miles from Skagway; It's like the northern lights in water! 6 hours allows for extra time to stop at a local attraction* and catch a little lunch or picnic in Carcross. Grab a sandwich or ice cream in Carcross and enjoy a picnic lunch by the beach.

150 miles round trip.
*The attractions along the way require you to pay admission upon arrival (not already included in your tour price). Time at these attractions will be limited and based on our timing which can depend on each group, possible construction delays and road traffic.

Yukon Suspension bridge (www.yukonsuspensionbridge.com)

Caribou Crossing Wildlife Museum (www.cariboucrossing.ca) dog sledding
demonstrations and rides, sled dogs, puppies, and gold panning all can be
added for an additional charge
Tutshi Sled Dog Tours (http://www.tagishlakekennel.com/summer-tours/) Iditarod Musher Michelle Phillips' summer camp offering puppies/sled dogs to pet and cart rides

FYI: The 7 HOUR LOLLYGAG TOUR will allow for more stops at
attractions or will allow for more time for a proper meal in Carcross :
ALL TOURS TRAVEL UP TO THE WHITE PASS SUMMIT AND INCLUDE THESE STOPS OR DRIVE BY LAND MARKS:*Denver Valley
*Rocky point, Brackett's wagon road and White Pass & Yukon Route Railroad tracks
*Scenic scrap metal heap and city trash incinerator
*US Customs
*Pitchfork Falls and Goat Lake Hydro Pipeline
*Bridal Veil Falls and White Pass City valley
*Moore Creek Bridge
*Welcome to Alaska Sign
*International Falls
*Sub Alpine terrain
*Multiple hanging glaciers

THE 6 HOUR EMERALD LAKE TOUR ADDS:
*60 miles beyond White Pass summit
*Views of Summit/Fraser Lake
*Canadian Customs
*Yukon Suspension Bridge ( $14 to cross bridge)
*Tutshi Boat Launch
*Tutshi panoramic view
*Windy Arm of Tagish Lake
*Sherry's favorite photo stop
*Welcome to the Yukon sign
*Historic Venus Mine
*Bove Island and Lime Mt.
*Historic Carcross village
*Flush toilets!
*Sandy beach at Lake Bennett
*
Carcross Desert
*Spectacular Emerald Lake
*More time to visit Carcross
**Opportunity to visit Tagish Lake Kennels summer mushing camp to
pet puppies and/or enjoy the thrill of mushing with a dog cart rides
(admission required).
Tours are subject to a 5% city sales tax.