THE "SHUT UP AND DRIVE" TOUR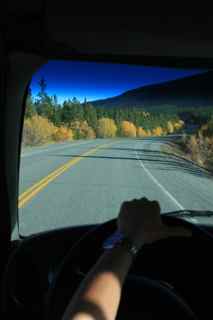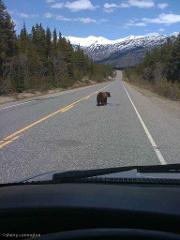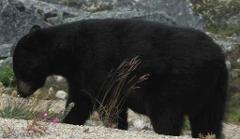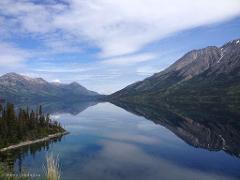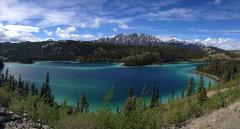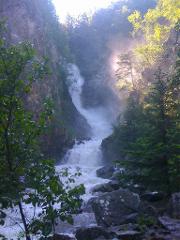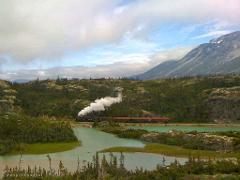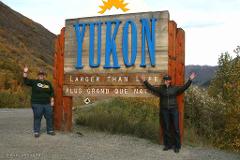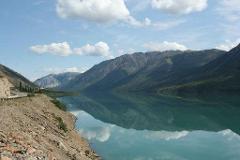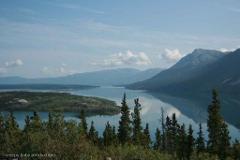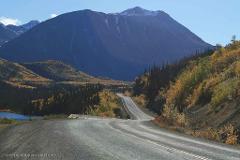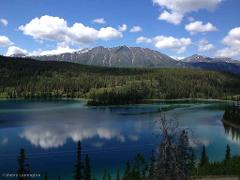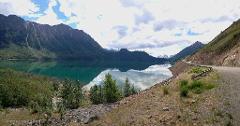 SKAGWAY'S ONLY TOURLESS TOUR-- THE ANTI TOUR.
Experience the serenity of this great land at your own pace and on your own terms. Ask the driver questions or she won't talk. If you want to stop just ask, otherwise your driver will just keep going. Bring your own music on ipod, disc or iphone. Enjoy each others' company without the distraction of listening to someone's life story or being bombarded with regional trivia. Stop wherever you choose and stay as long as you wish. Make this a picnic or champagne get away. Enjoy the scenery on your terms.

You can create your own adventure and add a drive out to the ghost town of Dyea and see the foot of the Chilkoot Trail the stampeders took into the Klondike, or visit the Gold Rush Cemetery and Reid Falls. We can spend an hour just enjoying one scenic location and have a picnic or look for birds and wildlife. This tour option is perfect for those who really just want to take charge of their day and see how they feel when they get to port. Vacations can be draining and it might be nice to just enjoy without an agenda.

ALL TOURS TRAVEL UP TO THE WHITE PASS SUMMIT AND INCLUDE THESE STOPS OR DRIVE BY LAND MARKS:
*Denver Valley
*Rocky point, Brackett's wagon road and White Pass & Yukon Route Railroad tracks
*Scenic scrap metal heap and city trash incinerator
*US Customs
*Pitchfork Falls and Goat Lake Hydro Pipeline
*Bridal Veil Falls and White Pass City valley
*Moore Creek Bridge
*Welcome to Alaska Sign
*International Falls
*Sub Alpine terrain
*Multiple hanging glaciers

WHEN TRAVELING AT TYPICAL PACE WITH PHOTO STOPS, IN 4 HOURS WE CAN TRAVEL 100 MILES ROUNDTRIP AND SEE:
*Views of Summit/Fraser Lake
*Canadian Customs
*Yukon Suspension Bridge ( $14 to cross bridge)
*Tutshi Boat Launch
*Tutshi panoramic view
*Windy Arm of Tagish Lake
*Sherry's favorite photo stop
*Welcome to the Yukon sign

WITH 5 HOURS WE CAN TRAVEL 130 MILES ROUND TRIP AND INCLUDE:

*Historic Venus Mine
*Bove Island and Lime Mt.
*Historic Carcross village
*Flush toilets!
*Sandy beach at Lake Bennett
WITH 6 HOURS WE CAN TRAVEL 150 MILES ROUND TRIP AND INCLUDE:
*
Carcross Desert
*Spectacular Emerald Lake
*More time to visit Carcross
*Opportunity
to visit Caribou Crossing and experience their fantastic wildlife
museum, dog sled demonstrations, dog cart rides, pet a puppy/sled dog,
go gold panning, or take a helicopter ride all for additional fees.

Hourly rate is $150 hr with a 4 hour minimum.

4 HOURS $600
5 HOURS $750
6 HOURS $875
If you never want to stop a fuel surcharge of $50 will be added for tours that exceed over 150 miles roundtrip.

Tours are subject to a 5% city sales tax.