BIRDWATCHING GETAWAY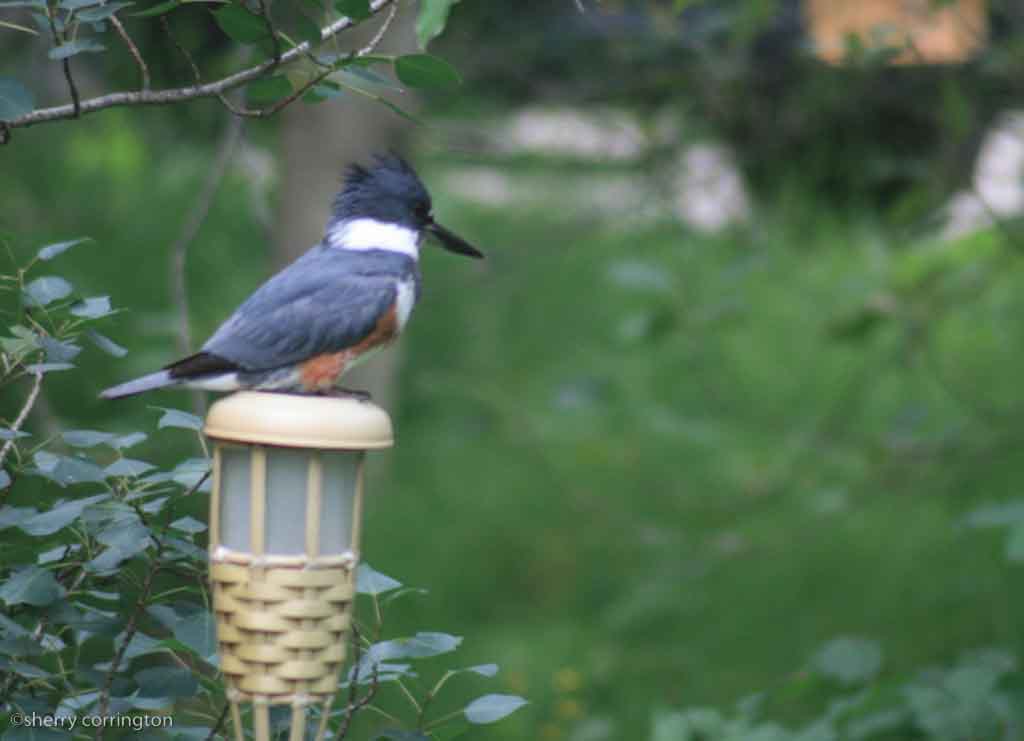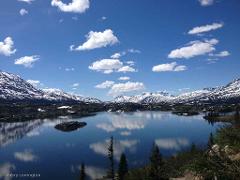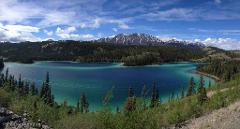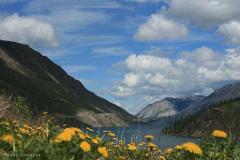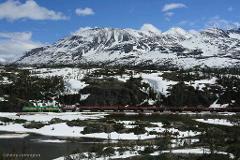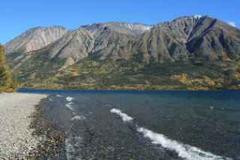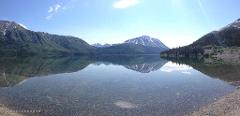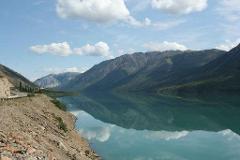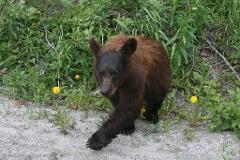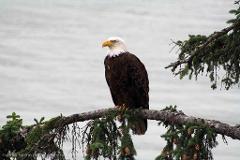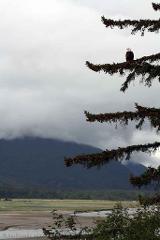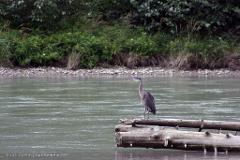 Skagway, Dyea, Northern British Columbia and Yukon are the crossroads for countless species of migrating birds. Modern climate change has brought surprise visitors to our region as well as new residents. Skagway's unique geography offers 3 climate zones in just 25 miles. Starting in the temperate rainforest at sea level we will look for bald eagles, belted kingfishers, blue herons, golden eyes, surf scoters and more. We then will travel 3292 ft. in elevation to a sub alpine forest where we can look for the state bird, the willow ptarmigan in it's seasonal plumage. Just ten miles further will take you into a boreal forest with owls, eagles, harriers, and migrating visitors. Your guide may not know as much about birds as YOU do but she will love to learn from experts. The upside is that your guide knows good out of the way locations to sit and observe without being bombarded by giant diesel buses.
This tour includes a spotting scope, tripod, regional bird books, camp chairs, and extra binoculars to share so you can travel light.
The distance we travel will be determined by how many stops we make and how long we choose to spend at each stop. The list below is of all the stops offered and the usual traveling time it takes on an average tour to get there. If we spend a long time in some spots we might not go that far in the hours we have. This tour is not about distance traveled, it is about the journey and what we see along the way.
Group rate of $150 per hour for up to 6 people. 4 hour minimum.

TRAVELING TO DYEA first ADDS AN HOUR TO THE USUAL TOUR TIMETABLE AND INCLUDES:
*City Overlook
*Dyea road lookouts
*Taiya River
*Chilkoot Trailhead
*Opportunity to see marine wildlife
*Great view from the Dyea Road onto the tidal flats where birds love to play

ALL TOURS TRAVEL UP TO THE WHITE PASS SUMMIT AND INCLUDE THESE STOPS OR DRIVE BY LANDMARKS:
*Denver Valley

*Rocky point, Brackett's wagon road and White Pass & Yukon Route Railroad tracks
*Scenic scrap metal heap and city trash incinerator
*US Customs
*Pitchfork Falls and Goat Lake Hydro Pipeline
*Bridal Veil Falls and White Pass City valley
*Moore Creek Bridge
*Welcome to Alaska Sign
*International Falls
*Sub Alpine terrain
*Multiple hanging glaciers


WITH 5 HOURS TOTAL WE MAY MAKE IT ALL THE WAY TO THE YUKON BORDER AND SEE THESE SIGHTS ALONG THE WAY:
*35 miles beyond White Pass summit
*Views of Summit/Fraser Lake
*Canadian Customs
*Yukon Suspension Bridge ( $14 to cross bridge)
*Tutshi Boat Launch
*Tutshi panoramic view
*Windy Arm of Tagish Lake
*Sherry's favorite photo stop
*Welcome to the Yukon sign

WITH 6 HOURS WE MAY MAKE IT ALL THE WAY TO CARCROSS AND SEE THESE SIGHTS:
*52 miles beyond White Pass Summit
*Historic Venus Mine
*Bove Island and Lime Mt.
*Historic Carcross village
*Flush toilets!
*Sandy beach at Lake Bennett
WITH 7 HOURS WE COULD MAKE IT TO EMERALD LAKE AND SEE:
*61 miles beyond the summit
*Carcross Desert
*Spectacular Emerald Lake
*More time to visit Carcross
*Opportunity to visit Caribou Crossing and experience their fantastic wildlife museum, dog sled demonstrations, dog cart rides, pet a puppy/sled dog, go gold panning, or take a helicopter ride for additional fees.
ONCE AGAIN, THE DISTANCE WE TRAVEL IS DETERMINED BY HOW MANY STOPS WE MAKE AND HOW LONG WE SPEND AT EACH STOP. THE ABOVE HOURLY TIMETABLE AND LIST OF STOPS WILL VARY ACCORDINGLY.
4 HOURS $600
5 HOURS $750
6 HOURS $875
7 HOURS $1050
Tours are subject to a 5% city sales tax.