THE NOVELTY TOUR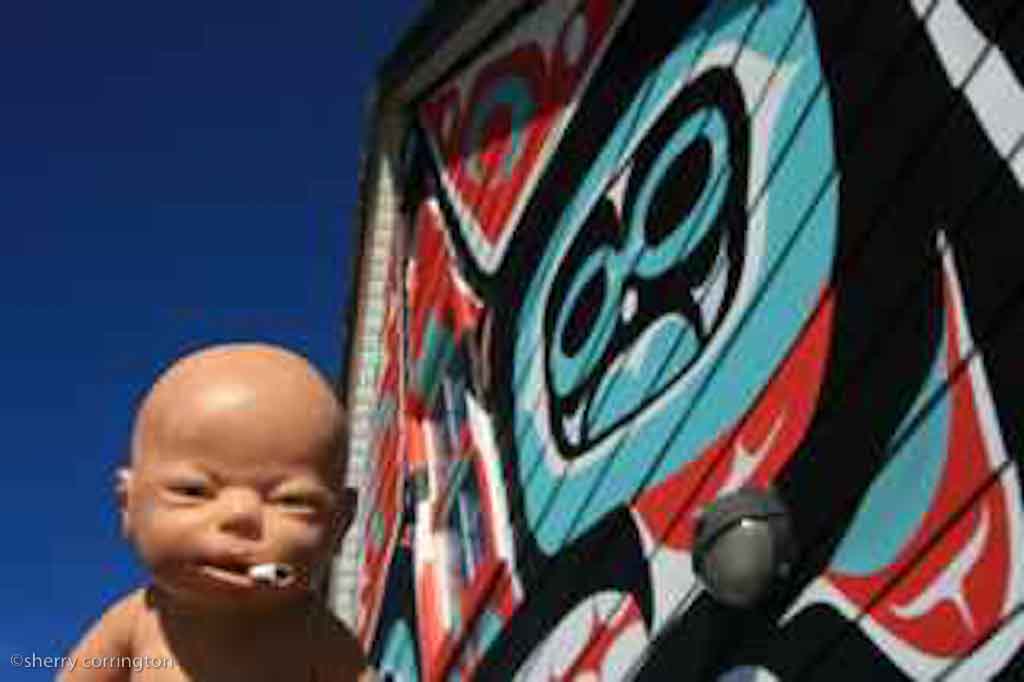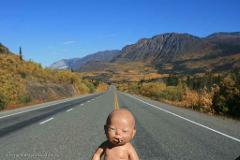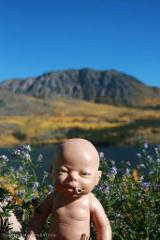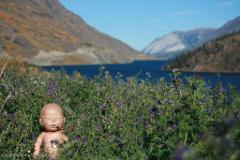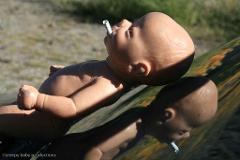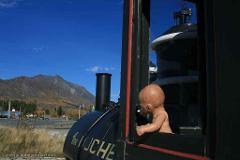 Do you travel with a rubber chicken? A favorite Pez dispenser? A flat Stanley? A ratty stuffed animal? Do you take photos of your strange muse everywhere you go? Well then this is THE tour for you! Join the
mama of the infamous traveling CREEPY BABY as she facilitates your own personal photo shoot with that very thing that makes you crack up and causes those who know you to think you are off your rocker. Nail that photo of your G.I. Joe head on top of an Inukshuk rock pile before you kick it over. Live life and LAUGH! Relax and seize those photo ops knowing you are with a guide who will encourage your behavior rather than judge you. (your traveling companions are another story...)
This tour option can be incorporated free of charge into any of our hourly tours and comes with a free Creepy Baby bumper sticker.
Group rate of $125 per hour for up to 6 people. 4 hour minimum.

ALL TOURS TRAVEL UP TO THE WHITE PASS SUMMIT AND INCLUDE THESE STOPS OR DRIVE BY LAND MARKS:

*Denver Valley
*Rocky point, Brackett's wagon road and White Pass & Yukon Route Railroad tracks
*Scenic scrap metal heap and city trash incinerator
*US Customs
*Pitchfork Falls and Goat Lake Hydro Pipeline
*Bridal Veil Falls and White Pass City valley
*Moore Creek Bridge
*Welcome to Alaska Sign
*International Falls
*Sub Alpine terrain
*Multiple hanging glaciers


4 Hour YUKON TOUR adds:
*35 miles beyond White Pass summit
*Views of Summit/Fraser Lake
*Canadian Customs
*Yukon Suspension Bridge ( $14 to cross bridge)
*Tutshi Boat Launch
*Tutshi panoramic view
*Windy Arm of Tagish Lake
*Sherry's favorite photo stop
*Welcome to the Yukon sign


5 hour CARCROSS TOUR adds:
*52 miles beyond White Pass Summit
*Historic Venus Mine
*Bove Island and Lime Mt.
*Historic Carcross village
*Flush toilets!
*Sandy beach at Lake Bennett


6 hour EMERALD LAKE TOUR adds:
*61 miles beyond the summit
*Carcross Desert
*Spectacular Emerald Lake
*More time to visit Carcross
*Opportunity to visit Caribou Crossing and experience their fantastic wildlife museum, dog sled demonstrations, dog cart rides, pet a puppy/sled dog, go gold panning, or take a helicopter ride for additional fees.

4 HOURS $600
5 HOURS $750
6 HOURS $875
$150 PER HOUR WITH A 4 HOUR MINIMUM.

Tours are subject to a 5% city sales tax.