HERSTORIC SKAGWAY AND KLONDYKE TOUR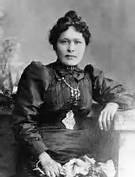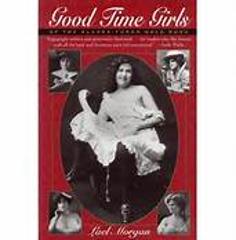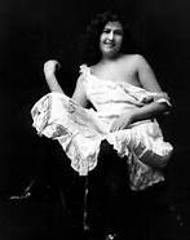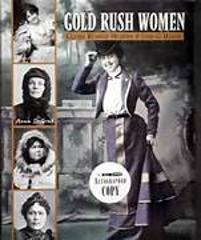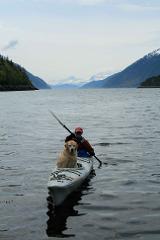 Of the 100,000 stampeders only about 100 of them were women. This tour focuses on the amazing women of the Gold Rush who bucked tradition to chase the dream of Klondike Gold. Not all the women who came north were ladies of the night; there were hardy Tlingit women who packed goods over the Chilkoot Trail for the stampeders, women entrepreneurs like Harriet Pullen, the rumored discoverer of the Klondike gold, the first female ship captain in the Yukon, and many more. These often glossed over stories are brought to light with a celebration of their contribution that can inspire even the jaded.
This focus can be incorporated into any of our hourly tour options.
Group rate of $150 per hour for up to 6 people. 4 hour minimum.
ALL TOURS TRAVEL UP TO THE WHITE PASS SUMMIT AND INCLUDE THESE STOPS OR DRIVE BY LAND MARKS:
*Denver Valley
*Rocky point, Brackett's wagon road and White Pass & Yukon Route Railroad tracks
*Scenic scrap metal heap and city trash incinerator
*US Customs
*Pitchfork Falls and Goat Lake Hydro Pipeline
*Bridal Veil Falls and White Pass City valley
*Moore Creek Bridge
*Welcome to Alaska Sign
*International Falls
*Sub Alpine terrain
*Multiple hanging glaciers

WHEN TRAVELING AT TYPICAL PACE WITH PHOTO STOPS, IN 4 HOURS WE CAN TRAVEL 100 MILES ROUNDTRIP AND SEE:
*Views of Summit/Fraser Lake
*Canadian Customs
*Yukon Suspension Bridge ( $14 to cross bridge)
*Tutshi Boat Launch
*Tutshi panoramic view
*Windy Arm of Tagish Lake
*Sherry's favorite photo stop
*Welcome to the Yukon sign

WITH 5 HOURS WE CAN TRAVEL 130 MILES ROUND TRIP AND INCLUDE:

*Historic Venus Mine
*Bove Island and Lime Mt.
*Historic Carcross village
*Flush toilets!
*Sandy beach at Lake Bennett
WITH 6 HOURS WE CAN TRAVEL 150 MILES ROUND TRIP AND INCLUDE:
*
Carcross Desert
*Spectacular Emerald Lake
*More time to visit Carcross
*Opportunity

to visit Caribou Crossing and experience their fantastic wildlife
museum, dog sled demonstrations, dog cart rides, pet a puppy/sled dog,
go gold panning, or take a helicopter ride all for additional fees.
4 HOURS $600
5 HOURS $750
6 HOURS $875
Tours are subject to a 5% city sales tax.