IDITAROD EXPERIENCE TOUR and YUKON SCENIC DRIVE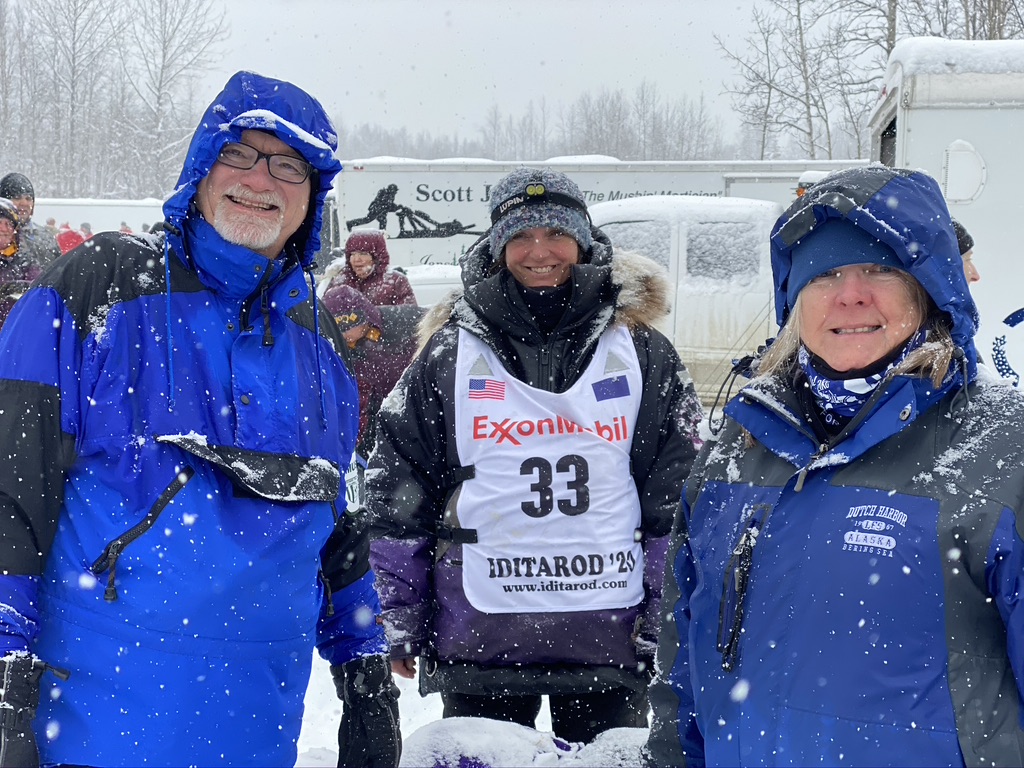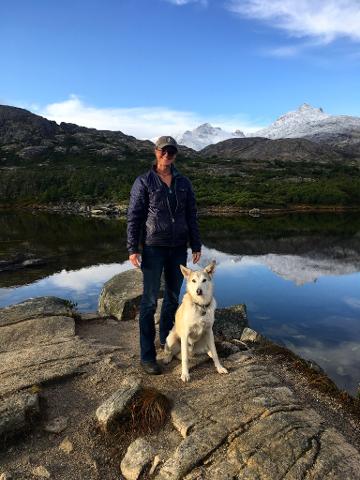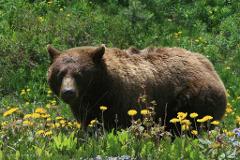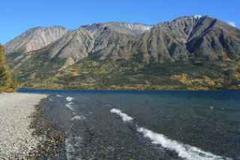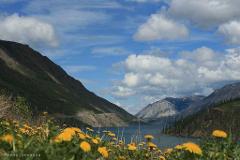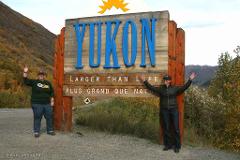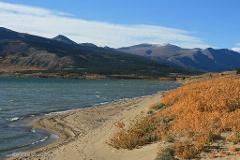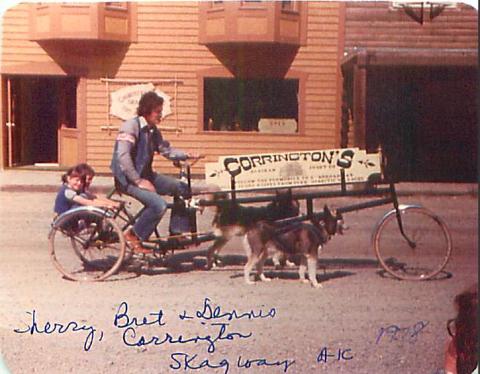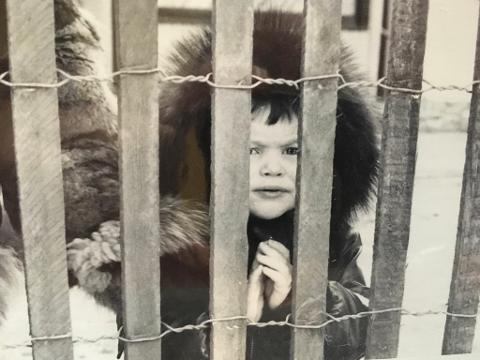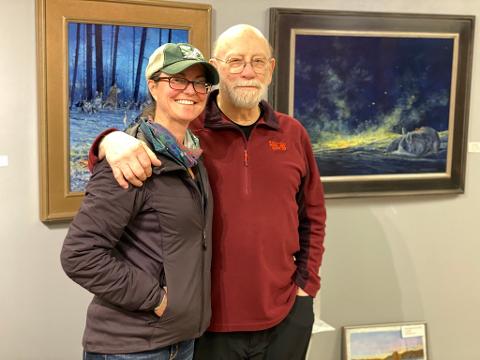 Duration: 5 Hours (approx.)
Product code: 5HRIDITATOUR
SCENIC YUKON TOUR WITH MUSHING AT TAGISH LAKE KENNELS SUMMER DOG CAMP

Join a born and raised Alaskan as she leads you over the White
Pass Summit, to the border of the Yukon Territory to visit Tagish Lake
Kennel's summer dog camp. Meet Iditarod Musher Michelle Phillips and
experience a 20 minute, 1.3 mile long scenic cart ride with her amazing
team of Yukon Quest and Iditarod athletes in one of the Yukon's most
scenic locations. You will have lots of time to pet and play with her
puppies and dogs in the free run dog yard while you wait for your cart
ride. Experience for yourself why Michelle is well known by the Iditarod
officials and veterinarians for having a lovable and social team!

Journey 50 miles from Skagway, through northern British
Columbia's spectacular terrain to the border of the Yukon Territory.
You will travel up the Klondike Highway to the historic White Pass
summit, driving through a moonscape of sub alpine terrain and continue
to the Yukon Territory through Boreal forests and alongside massive
glacial lakes with majestic Mountains in every direction. We will have
time to savor several of your favorite stops, with many photo ops, and
the opportunity for wildlife sightings as the possibility for wildlife
increases with distance traveled.

Enjoy your tour as you travel by luxury limo van in total comfort with
ultimate leg room for easy entry and exit at each photo op. The limo
van holds 6 lucky passengers, in leather captains chairs with a table in
the middle and the most comfortable tour experience offered in Skagway.
An additional passenger may ride up front bringing the total seats
available in the limo to 7.

Long time Skagway resident Sherry Corrington, daughter of
Iditarod '76 veteran Dennis Corrington, will be your guide. Dennis met Jon Van Zyle during that fateful
race in 1976. After hopscotching each other for days they ended up
mushing together and forged a life long friendship that still holds
strong to this day. After getting stuck in a blizzard and losing the
trail for almost a week Dennis and Jon made it over the finish line
after 26 (or was it 28?) days and 9 hours! Corrington won the coveted
red lantern award in our home town of Nome.
Your guide was at the finish line in front of her home in Nome, Alaska waiting for her
dad to finally arrive with all her favorite dogs. In 2020 she rode to
the start of the 48th Iditarod Sled Dog race from Whitehorse, Yukon
Territory with friend and musher Michelle Phillips as one of her
official handlers for the epic race. Because of covid these two friends
haven't seen each other since that Iditarod start so this tour means a
great deal for both friends to be able to work together once again.
ALL TOURS TRAVEL TO THE WHITE PASS SUMMIT AND INCLUDE THESE STOPS OR DRIVE BY LANDMARKS:
*Denver Valley

*Rocky point, Brackett's wagon road and White Pass & Yukon Route Railroad tracks
*Scenic scrap metal heap and city trash incinerator
*US Customs
*Pitchfork Falls and Goat Lake Hydro Pipeline
*Bridal Veil Falls and White Pass City valley
*Moore Creek Bridge
*Welcome to Alaska Sign
*International Falls
*Sub Alpine terrain
*Multiple hanging glaciers
*Views of Summit/Fraser Lake
*Canadian Customs
*Yukon Suspension Bridge ( $14 to cross bridge)
*Tutshi Boat Launch
*Tutshi panoramic view
*Windy Arm of Tagish Lake
*Sherry's favorite photo stop
*Welcome to the Yukon sign
*
PASSPORTS REQUIRED FOR THIS TOUR!
(Other requirements pending per Canadian government regulations
regarding vaccines and covid protocols-- we have no idea at this time
what to expect.)
Tour duration is approx 5 hours. VEHICLE RATE PLUS 5% CITY TAX.

***CART RIDES ARE TO BE PAID UPON ARRIVAL DIRECTLY TO MICHELLE. THIS WAY IF SOMEONE IN YOUR GROUP DOESN'T WISH TO RIDE THEY CAN JUST STAY BEHIND AND ENJOY THE PUPPIES AND PETTABLE DOGS IN THE DOG YARD WHILE OTHERS MUSH ON.